British Music Industry Artists and Organizations Sign Anti-Brexit Letter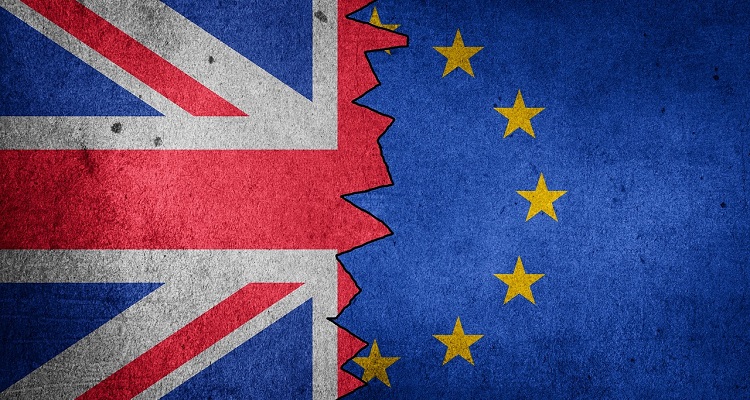 No one in the British music industry seems to know what exactly will happen once Brexit finalizes.
Last year, the British music industry reached a record high of $5.7 billion.
UK Music's annual Measuring Music report revealed that musicians, composers, songwriters, and lyricists made up bulk of that amount, contributing $2.6 billion.  Producers, recording studios, and their staff contributed $157.3 million.  The music sector grew 13% to $3.3 billion and the live concert industry grew 12%.
The report also revealed several notable figures.
For example, a significant number (10%) of the British music industry's workforce come from other European Union countries.  In contrast, just 7% of Britain's workforce come from other EU countries.
In addition, a whopping 50.1% of interviewed musicians, composers, songwriters, lyricists, producers, and artist managers fear Brexit will have a negative impact on their jobs.  Around one in five – or 28% – don't really know what's going to happen.
UK Music found Brexit could make touring difficult and expensive for musicians and crews.  Increased bureaucracy could also make it harder to promote music across the continent, damaging the industry's export markets.  In addition, Brexit could compromise and diminish copyright protections for the British music industry.
Yet, no one can agree on what exactly will happen.
Now, the industry has led an open revolt against Brexit.
Returning to the EU.
In an open letter posted online, multiple artists and major music executives have slammed Brexit.
Published by the Music4EU Initiative, the letter calls the political move a "significant threat" to the UK's music industry.
"Leaving the EU's customs union, single market, VAT area, and regulatory framework (in whole or part) could devastate our global market leadership, and damage our freedom to trade, tour, and to promote our artists and our works."
Artists including Paloma Faith, Annie Lennox, and Billy Bragg signed their names to the letter.  Supporting organizations include the Association of Independent Music (AIM), Music Managers Forum (MMF), Musicians Union (MU), and the British Academy of Songwriters, Composers, and Authors (BASCA), among many others.
Continuing on, the letter outlines several "clear risks."
"Reaching consumers and fans will be more expensive, and international markets will be harder to access.  Live events will run the danger of being delayed or even canceled, which would undermine the financial and cultural benefits that this vibrant sector brings to UK PLC."
The letter concludes stating "no one voted for this situation."
"It is critical to find a way out of this mess, and therefore we ask you to examine alternative options to maintain our current influence and freedom to trade."
---